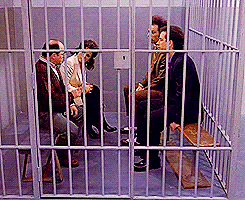 Since the GFC the economy has been less than predictable, as such, redundancies and career gaps have become common. As recruiters in touch with the economic cycle, we get it. What we don't get is why you don't explain the gap or the reason for changing roles?
Being made redundant is not something to be ashamed of. Certainly the 18,000 moving on from Deutsche don't feel personally responsible for their departure. And gaps? More job seekers than jobs, we get it. We also get maternity & family leave, travelling, change of careers and all of the other valid reasons that exist.
BUT WHY DON'T YOU TELL US? Why are you leaving us to assume? You are a stranger to us, and every recruiter has been burnt in the past, so assuming the best-case scenario doesn't serve us well.
I assume if your keeping mum of the issue, it's because of the following:
You've been in prison, and naturally, for something that will affect your employment, such as fraud. Well – you're no longer top of my list.

You've had a few short stints in places that you'd rather not put down because the referees would not be kind. Yep, you've dropped to the bottom.

You don't need to work, and you just dance in and out for a bit of entertainment and we are unlikely going to keep you motivated long term. Ok, Bye! 

And most importantly, you don't care enough to explain it to us in order to make a fair assessment of your situation. How much do you really want this job?
Silence speaks volumes. Don't leave us to assume… explain yourself.
Please reload
I'm busy working on my blog posts. Watch this space!
Please reload